Vested Mobile is not ringing when someone calls me
If you are using an Android device, look through your devices battery settings. There is a new feature added called "Adaptive Battery." This setting delays app notifications to conserve battery.
If you are using an Iphone, look for a setting called "Low Power Mode." This setting will disable background app refresh on your device. This means the mobile app is not going to be connected to our server when it is running in the background.
How to Disable Adaptive Battery on Android:
Each Android device is a little different, but you want to look in your device settings for battery/power settings
You should see a setting called "Adaptive Battery" that looks like the picture below

Make sure this setting is disabled on your device, and you should be able to receive calls
How to disable Low Power Mode on Iphone
Go to your devices settings
Find the setting called Battery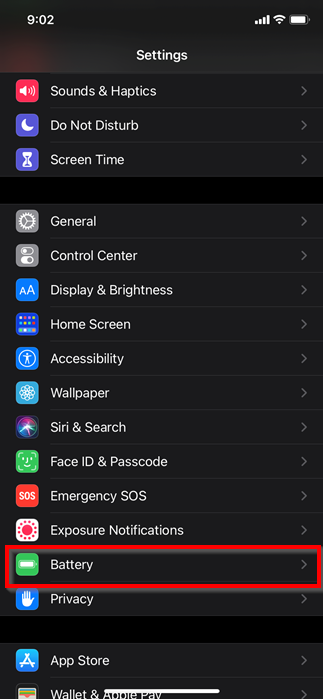 3. Now toggle Low Power Mode Off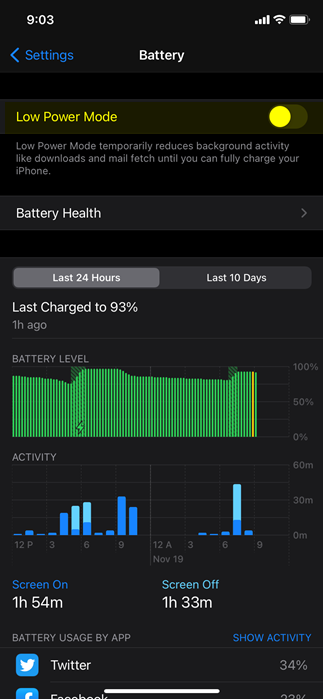 The other important thing to remember here, is Ipone will promt you with 20% battery left to turn on low power mode. If you plan on using your Vested Mobile app, you cannot enable low power mode
My outbound calls are taking forever to connect or are dropping
If your outbound calls are failing or taking forever, this more than likely means the network you are connected to has a weak signal, or is interfering with your mobile app.

1. Switch your service from WiFi to Cellular or vice versa
2. Try logging out of the app, reboot your cellphone, then log back in
3. Delete the app and re-download it
I have made sure my phone battery settings are correct, but my inbound calls are still not ringing to my phone
You may need to reboot your device after you disable Adaptive Battery or Low Power Mode.
Clear the app out of the background by opening your multi-window view and fully closing it out
Log out of the app and log back in
If you have any questions about this process, or if you need assistance, please reach out to our Support Team by dialing HELP(4357) on your desk phone, calling (972) 924-6488, or submitting a ticket here