Contacts Tab
The Contacts tab allows you to organize, add, and delete contacts.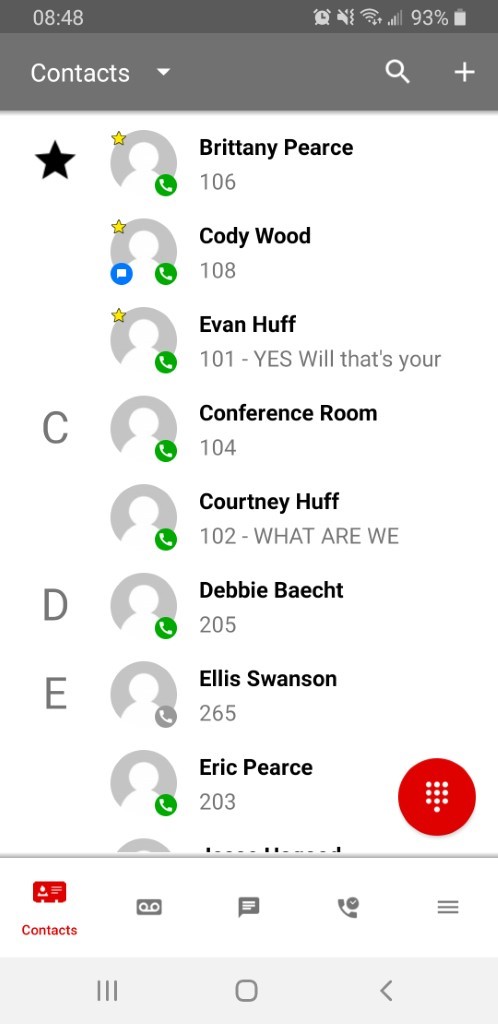 Here is what the dial pad looks like.
Press the contacts button to bring up a drop down menu that has all the groups you have put your contacts into so you can find the contact you need.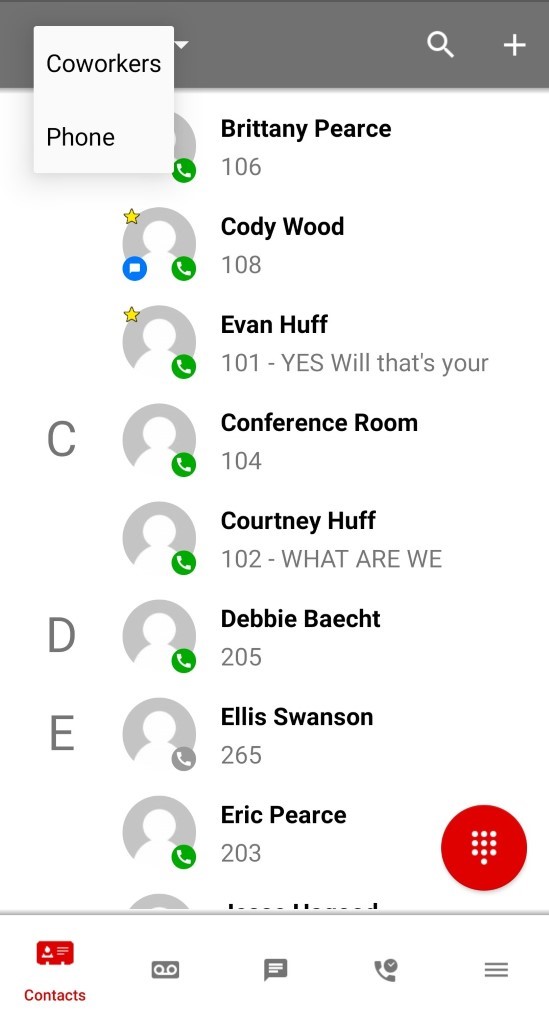 Press the magnifying glass to bring up a search field and you can type in the name of the contact you want to find.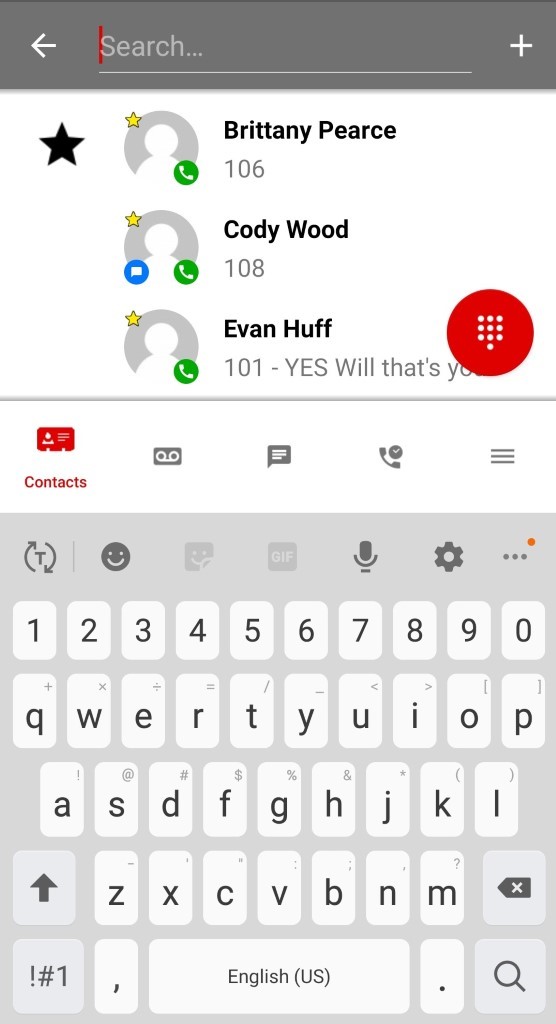 press the plus button to add a new contact. Enter the relevant information and then press the checkmark in the upper right hand corner to save the contact.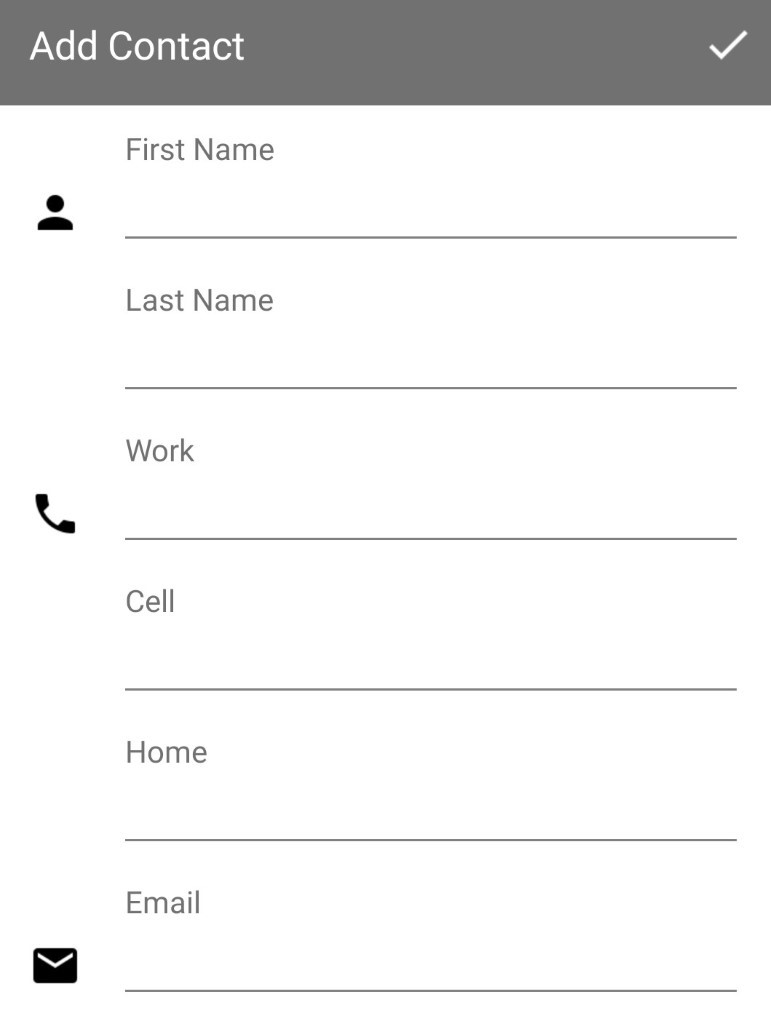 To favorite a contact like the ones I have here with the stars next to them, first press on the contact you wish to make a favorite. When the information card for the contact comes up, there will be a red circle with the white outline of a star in it to the right of the contact name. Press on this star to make it solid white to favorite your contact.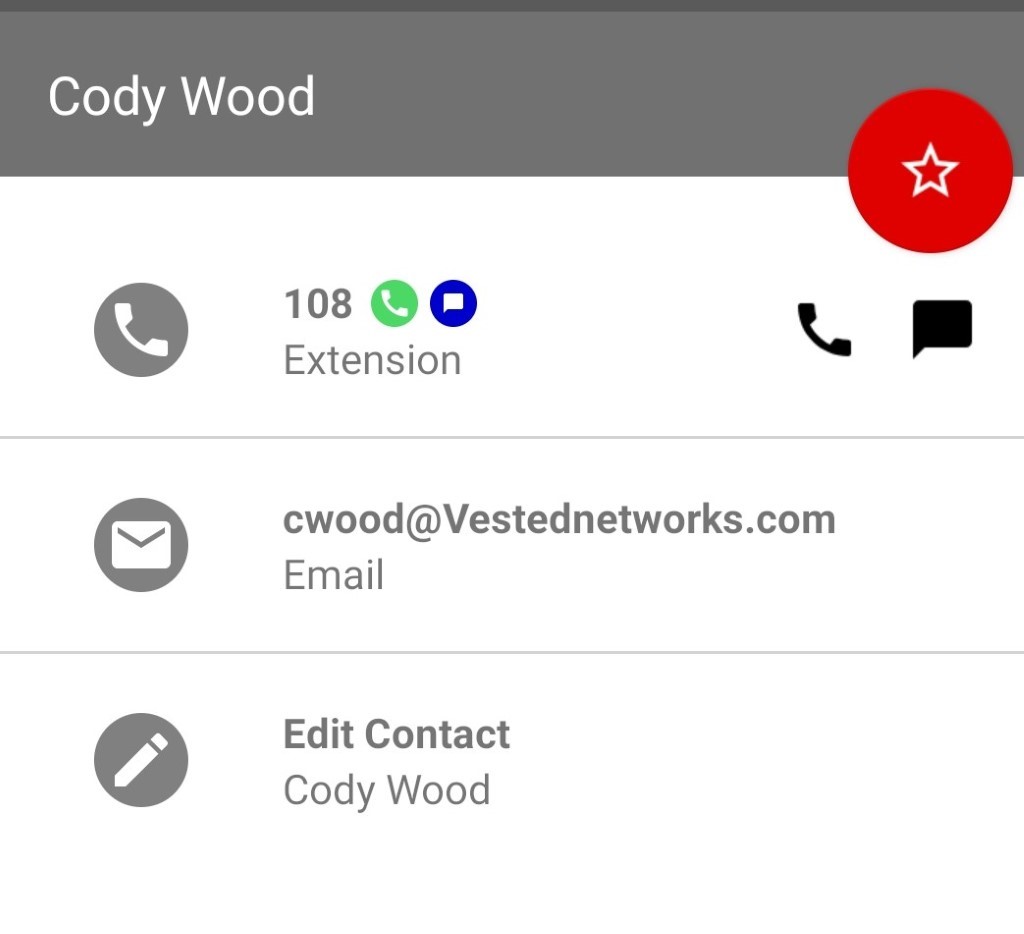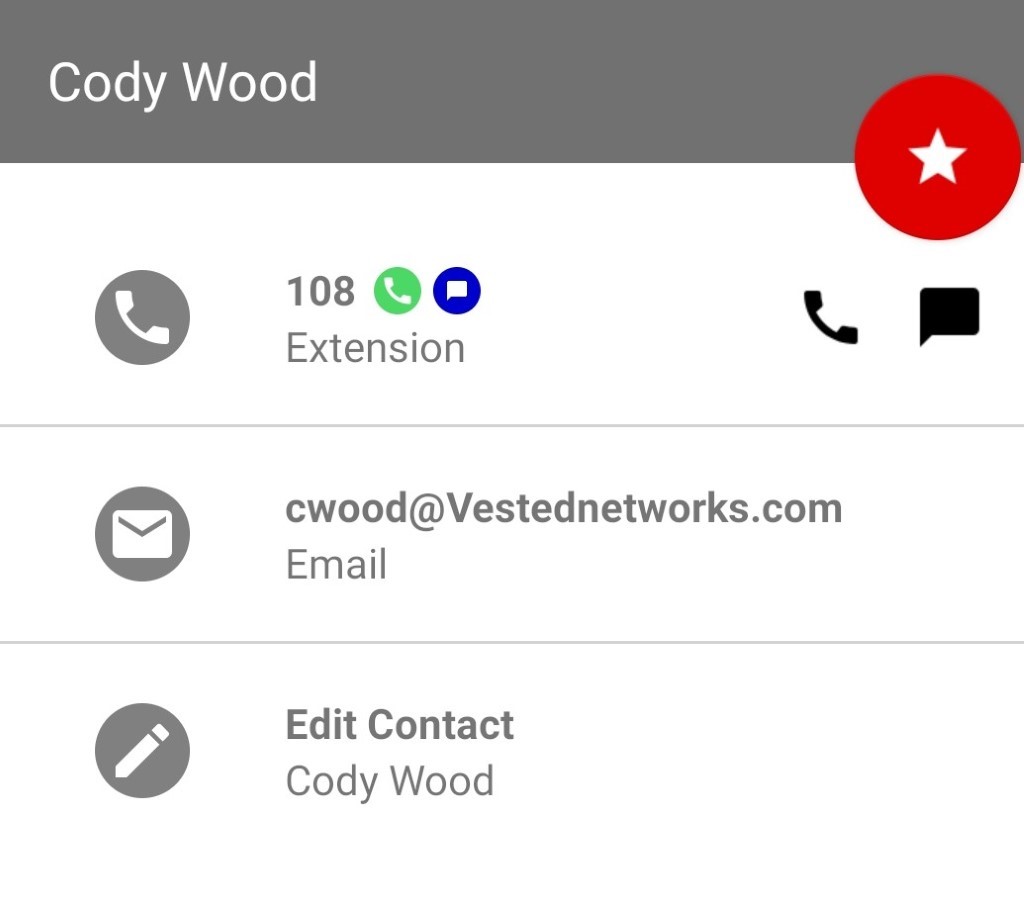 When you go back out to the main screen, you will see the contact added to the Favorites section of the contacts list.