Vested Mobile App Overview
This document is designed to familiarize you with the functions of the Vested Networks Softphone Mobile App or NOVA.
What is Vested Mobile?
Put simply, its your office phone in your pocket. You can make calls using your business caller ID, receive calls coming into your office number, check voicemails, edit your voicemail greeting, etc.
How does Vested Mobile work?
Vested Mobile links your cellphone with your business phone system via your username and password.
How do I download the app?
Go to the app store on your phone and type "Vested Mobile" into the search bar. You should come up with our Logo in search results. Click on it to download to your phone.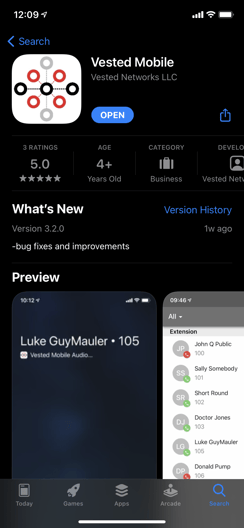 Logging In
Once the program is downloaded to your cell phone, it will bring up a screen that looks like this: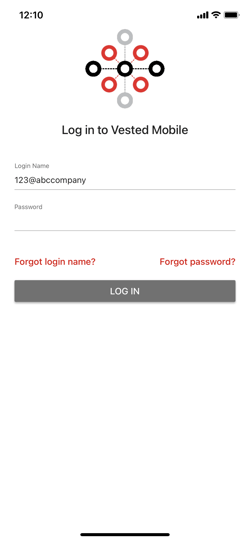 Use the same personal login information that your use to access the NOVA web portal.
EX: 202@OldSubHub Password: Vested25
There a few advantages to this application being on your cell phone
Your cell phone, through the app, now acts as a mobile extension allowing you to answer calls that are transferred to your extension while you are away from your desk

When you make calls to clients using, the app will not give out your personal cell phone number. Instead, it uses the main office number of your company for the caller id.

You can check your voicemails from the app, save them, delete them.

You can have an interoffice chat on the app with others that have the NOVA app on their phones.

Texting: If you have texting enabled on your business number, you can send and receive SMS/MMS through the app

You can add and modify your business contacts